FAQs
If you have any questions that are not covered here then please either phone us on
0407 745129
or email us at
info@massagesydney.com.au
Below are the most frequently asked questions about our massages and the services we offer.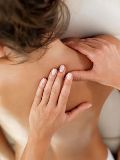 Eastern Suburbs Sydney Mobile Massage Services
What parts of Sydney do you cover?
As our company name suggests we provide mobile massage services to the Eastern Suburbs of Sydney. For a list of suburbs other than the obvious
Bondi
, Coogee, Clovelly,
Double Bay
, Vaucluse, etc we may visit please click
here
.
For the Inner West of Sydney then please check out
Inner West Mobile Massage.


What are your prices?
Our base rate is $120 for a one hour massage. For a full list of prices please click
here
.
What do we bring?
We bring a massage table, towels and oils suitable for your massage. All you have to do is to provide a suitable space.
For suggestions on how to best set up the massage space check out
this article
.
Do you offer half hour massages?
No. Unfortunately it is just not time effective for us to provide you with 30 minute massages. However if a two people at the same location wish to have a 30 minute massage then we may be able to assist you.
How much notice do I need to give to make a booking?
Obviously from our point of view, the more notice better as it gives us the maximum opportunity to povide you with the most suitable therapist.
However, life isn't always that predictable and we will attempt to provide a suitable therapist to you at short notice if we can.
Please Note:
Given that we provide strictly therapeutic massage services only we do not accept bookings from male clients requesting a female therapist with less than 24 hours notice. Thank you for your understanding.
Are you available 7 days a week?
Yes. Our services are available 7 days a week from morning until around 9pm at night depending on the particular therapist (not quite a 24 hour remedial massage service but we do our best!). However please be aware that not all therapists are available at all times. Please ring to check availability.
Can I choose a specific therapist (or gender)?
Generally yes although there may occasionally be some logistical and/or geographical constraints. Our therapists are listed at "
Therapists
".
Our philosophy is to match your needs to the particular skills of our therapists, so whether you want a deep remedial or a relaxing pregnancy massage will affect the choice of therapist that we recommend to you.
Please Note:
Given that we provide strictly therapeutic massage services we do not accept bookings from male clients requesting a female therapist with less than 24 hours notice. Thank you for your understanding.
Can I pay by credit card?
Yes you can (although most clients pay cash to the therapist on the day).
we can process credit card payments over the phone. This would generally need to be cleared prior to your massage. Phone
0407 745129
for more details.
Do you guarantee your services?
Yes. If we do not deliver everything that you expect from your massage - simply tell us you want your money back!
We'll refund you immediately
No reasons required, no strings attached, no exceptions
However given the nature of our massage work, we cannot guarantee that we will 'cure' your back pain or sore neck (although we'll do our best!).
What happens during an Eastern Suburbs Mobile Sydney Massage?
When our therapist first arrives, you will be asked to complete a client questionnaire. This will provide the therapist with all relevant information so that they can give you the style of massage most appropriate for you and any conditions you may have. If you have any specific requirements please tell the therapist at the start. eg if your back is sore and tight you may want more work there. If you prefer a lighter or deeper massage then let just let the therapist know at the start.
The therapist will be set up the table for your massage while you are filling out the form. The therapist will then leave the room to wash their hands while you undress to your level of comfort and lie on the table as directed by your therapist. A towel for covering you will be provided by the therapist .
The therapist will return to the room when you are under the towel. Now your work is done! All you have to do is relax and enjoy! The therapist will uncover the part of body that they will work on first and start tomassage. If you want silence during the massage, your therapist will respect that or you may want music to be playing.
When the therapist finishes with one area of the body, they will redrape that part and undrape the next areato be massaged. When the massage is over, the therapist will again leave the room so that you can get dressed again in privacy.
During the massage ,please feel free to ask the therapist questions about anything which you're unsure of or any concerns you may have.
Do we offer corporate massage services?
We primarily offer massage services to private clients in their own homes. However some of our therapists are available for corporate massage work. Please
email
for more details.
We also offer home massage packages to companies keen to provide their employees with a corporate reward - a unique massage incentive!
Do we provide massages under Workers Compensation?
No.
Do we provide therapists for special events such as Hen's Parties massage, "Night Before" Wedding massage etc?
Yes. We have provided therapists for these kinds of events in Sydney. Please call us on 0407 745129 if you require details.
Please note, the greater the notice you give us then more chance we have of being able to spoil you and your guests with wonderful relaxing massages!
Do we have a clinic that I could go to?
No. We are a fully mobile massage service. However for a list of clinics then you may to try searching
Remedial Massage Clinics

Save time and money - we visit you!

Call to book your appointment
or learn more about our services
Phone: 0407 745 129